Anansi is fortunate to have exceptional teachers and other staff members who are passionate about teaching children. We believe in working as a strong team.

Staff List & Emails for Contacting Staff
Director:
Michele Hunt, mhunt@anansi.acstaos.org 
Michele Hunt is one of the co-founders of the Anansi Charter School. She is committed to the ongoing development and learning involved in creating the quality and unique educational opportunities that the Anansi Charter School offers. Michele has degrees and training in early childhood development, elementary education, educational leadership, and more. She loves her work with the children, parents, and staff that make up the Anansi community.
Office Manager:
Tracy Tarleton, ttarleton@anansi.acstaos.org
Tracy enjoys working closely with all the students, teachers, and staff and helping them out with various tasks. She also likes that the staff works together as a team and helps each other out in a time of need.
Administrative Assistant:
Roberta Martinez, rmartinez@anansi.acstaos.org
Kindergarten:
Teacher: Alicia Vigil
Educational Assistant: Elaine Gutierrez
First Grade:
Teacher: Annalise Hosel
Educational Assistant: Paula Medina
Second Grade:
Teacher: Jutka Furesz
Third Grade:
Teacher: Rachel Wetmore
Fourth Grade:
Teacher: Kelly Farewell, kfarewell@anansiacstaos.org
Fifth Grade:
Teacher: Eva Behrens, ebehrens@anansi.acstaos.org
Eva Behrens enjoys the fifth grade age group and how students are exploring their own ability to research, try out new ways of thinking, and learn independently. She is excited to act as facilitator in their journey toward empowerment and the discovery of new perspectives and concepts.
Sixth Grade:
Teacher: Elsbeth Atencio, eatencio@anansi.acstaos.org
Getting to teach Anansi Charter Schools 6th graders is like winning the lottery to Elsbeth. She can't imagine a better way to spend her days. After years of teaching outdoor science classes and park rangering – here in Taos and around the west, Elsbeth is happy to share her experiences and passions with the students of Anansi. Each day, she tries to balance the classroom with loads of fun, plenty of hard work, and a sprinkling of silliness! Besides hanging out with 5th graders, Elsbeth enjoys many things: time with her family, hikes in the mountains, frequent naps, incredible sunsets, and her secret life as a birdwatcher.
Seventh & Eighth Grade:
English Language Arts & Social Studies: Conrad Cooper, ccooper@anansi.acstaos.org
Math & Science: Kaila Pavelka Dickey, kdickey@anansi.acstaos.org
Spanish Language grades K-4:
Teacher: Margarita Maes Martinez, mmaes@anansi.acstaos.org

Margarita is Native Spanish Language speaker from the Dominican Republic who loves teaching Spanish to students from Kindergarten to 4th Grade.
Spanish Language grades 5-8 & Music:
Teacher: Philip Handmaker, phandmaker@anansi.acstaos.org
Raised outside of Albuquerque, Philip Handmaker (aka Señor Felipe) heard Spanish a lot as a child and studied it in high school. He earned degrees in Linguistics from the University of California, Santa Cruz and Georgetown University, then worked with indigenous teacher-education programs in Guatemala and Peru. After teaching fifth grade in bilingual immersion schools in Virginia for a few years, he came to New Mexico with his wife Brooke Zanetell and has been teaching Spanish at Anansi since 2005.
Special Education:
Teacher: Lisa Woolery, lwoolery@anansi.acstaos.org
Teacher: Doug Gleason
Teacher: Nancy Stotts, nstotts@anansi.acstaos.org
Teacher: Alicia Vigil
Gifted Education (robotics, steam, speech and debate):
Enhancement Teacher: Joelle VanWilligen, jvanwilligen@anansi.acstaos.org
The Gifted Education program at Anansi Charter School serves students in 2nd grade through 8th who have demonstrated an aptitude for needing and or wanting more enrichment. Most of the students who participate have an IEP that has diagnosed them through the State of New Mexico's definition of Gifted Education. The program is designed to provide enriching opportunities for students to explore topics in more depth. Some of the exploration occurs in a pull out setting and some occurs independently in class.
Literacy Coach:
Teacher: Blue MacHardy
Literacy Intervention and 5th grade Science:
Teacher: Melissa Smith
Reading / Literacy Interventionist Assistant:
Assistant: Stephanie Vigil
Physical Education Teacher:
Teacher: Ashley Willock
Arts Facilitator:
Teacher: Leslie Warnick, lwarnick@anansiacstaos.org
Family Navigator:
Risa Lerher Draney
Arts Facilitator:
Leslie Warnick
Speech Therapist:
Areana Dru
Occupational Therapist:
Martie Lockwood
Aftercare Teacher:
Will be provided by Inspire
Title IX Contact:
Kaila Paavelka-Dickey, kdickey@anansi.acstaos.org
IEP Coordinator:
Lisa Woolery lwoolery@anansi.acstaos.org
504 Plan Coordinator:
Michele Hunt mhunt@anansi.acstaos.org
SAT Coordinator:
Nancy Stotts nscotts@anansi.acstaos.org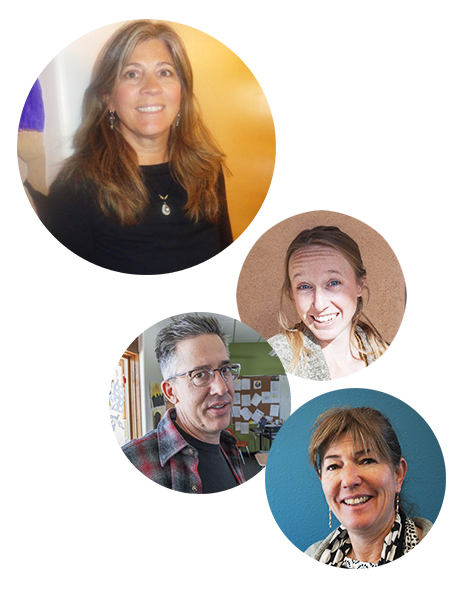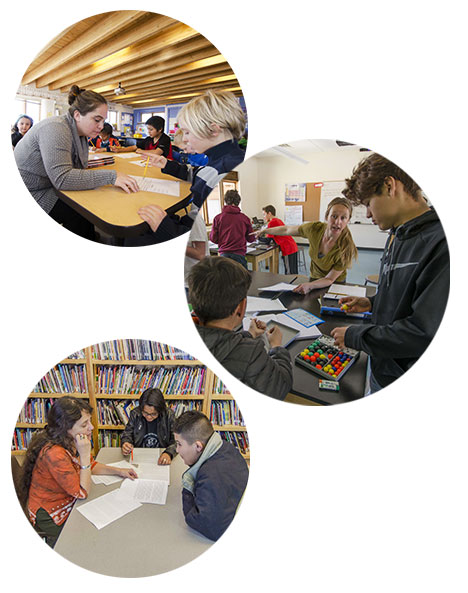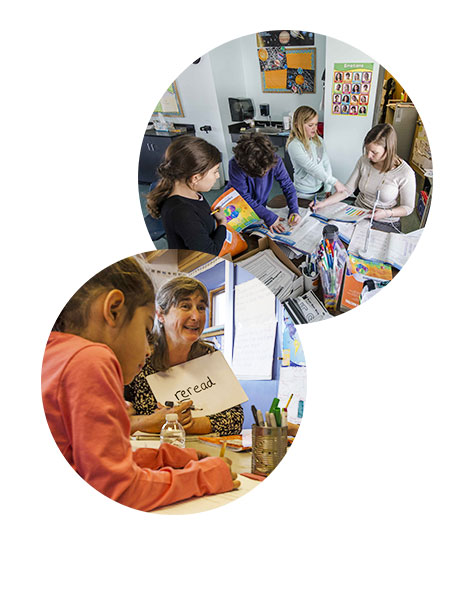 "Never doubt that a small group of thoughtful committed citizens can change the world; indeed, it's the only thing that ever has."
– Margaret Mead