ANANSI CHARTER SCHOOL ENRICHMENT PROGRAM MISSION STATEMENT
The mission of the Anansi Charter School Enrichment Program is to promote the love of learning through student engagement, innovative educational practices, and family and community partnership.The program aspires to meet its mission through a play-based program designed for children enrolled in the Anansi Charter School in grades kindergarten through eighth grade.

Philosophy Statement
The after school program recognizes the importance of elementary and middle school education focusing on appropriate and sequential development practices for the whole child. Anansi utilizes an activity based and integrated curriculum, realizing that young children learn best through active manipulation of their learning environment. Learning centers are organized so that each child has the opportunity to self select an activity or project in his or her area of interest: the arts, science, constructive materials, puzzles, games, inventions, and dramatic play.
Curriculum Statement
The Anansi Charter School after care program uses play as the primary mode of learning, supporting the active engagement of the children in their choices of activities. The children are encouraged to choose from a variety of centers prepared by the after school- teacher. The curriculum is designed to provide open-ended exploration and experimentation promoting each child's social emotional development.
The Aftercare Enrichment Program will be available to all Anansi Charter School students, as well as other children from the community. This program will be administered by Anansi Charter School on the School campus. This program will operate on Mondays through Thursdays from 3:45 to 5:30 PM and on Fridays from 1:45 to 5:30 PM. In addition to accommodating working parents, this program is intended to provide enrichment to the participating children in the areas of the arts, science, physical activity, literature, cooking, social skills, chess, and computers.
Participation in the Aftercare Enrichment Program is on a pre-arranged basis. The cost for this program is $10.00 a day on Mondays, Tuesdays, Wednesdays, and Thursdays and $15.00 a day on Fridays, which will be billed monthly. There will be a $10 late fee for each child picked up after 5:30 PM. Parents will be billed for each day their child is signed up for the program.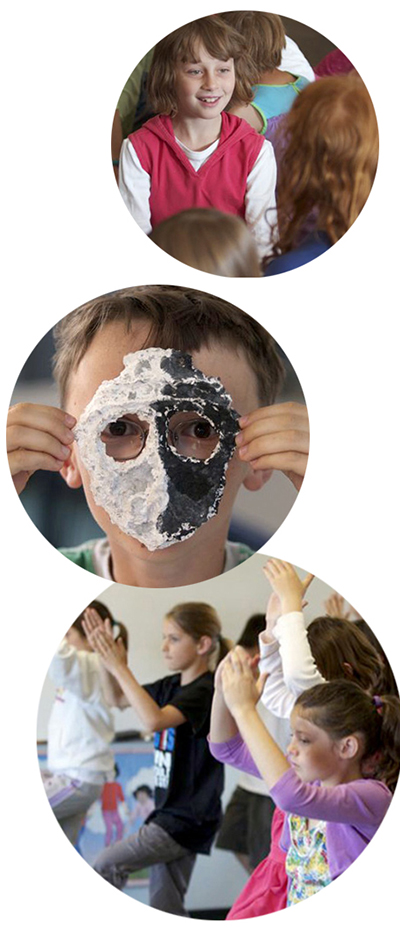 Anansi has developed a research-based fully aligned curriculum that has been recognized and accepted by the New Mexico Public Education Department. The Anansi Curriculum provides instructional strategies and developmentally appropriate activities that support
student learning.  Read More...
MORE ABOUT OUR CLASSROOMS
All classrooms are equipped with a variety of instructional mainpulatives, classroom libraries, computers, sinks and counters, and bathrooms. Read More…