Parents
PARENTS CHOOSE ANANSI FOR MANY IMPORTANT REASONS:
• Strong, integrated and enhanced academic curriculum
• Individualized curriculum for all students, rather than strict adherence to age and grade level
• Low teacher/student ratio Classroom organization in activity-based learning through role modeling and a sense of nurturing and community
• All classroom teachers are certified by the New Mexico Public Education Department
• Diversity of Anansi student population with emphasis on acceptance and respect for differences
• Convenient childcare hours before and after school
Parent & Student Handbook
Healthy Meals
Children need healthy meals to learn and Anansi is happy to offer healthy meals every school day. To find more about our program check the information below.
After Care Enrichment Program
Tutorial Program
Transportation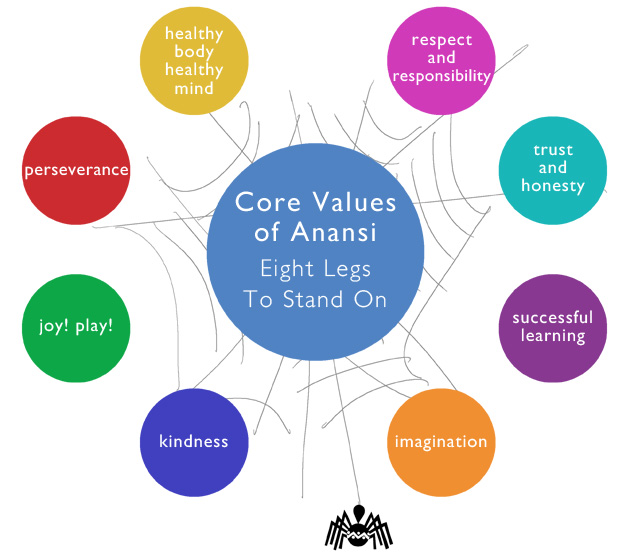 "Intelligence plus character – that is the goal of true education."
― Martin Luther King Jr.