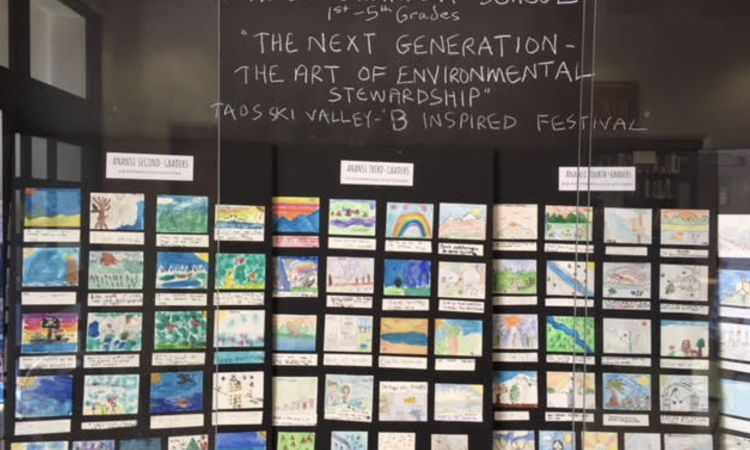 Anansi Art Project is up in the Display Window at the Taos Public Library.
Anansi Art Project that was a huge hit at the B-Corp Conference at the Taos Ski Valley is up in the display window at the Taos Public Library. Please stop in and take a look. Our kids expressed their wishes and visions for the environment and had a profound impact on the attendees of the B-Corp Climate Change Summit.
---
Kudos to our kids and Ms. Leslie! The display will be up for the remainder of February, please stop and in to see it!